At Maison Boyer, we are committed to providing you with wall hangings of exceptional quality, designed to last. Our products are made from high-end materials, guaranteeing their robustness and longevity. No matter the type of wall or the style of interior decoration, our wall hangings adapt perfectly to all environments.
Whether you are an art gallery, an exhibition or an individual wishing to hang paintings in your home, our wall rails are the ideal solution for easy and professional hanging. Thanks to their careful design, they offer you a practical and aesthetic solution to showcase your works of art.
Opt for Maison Boyer wall rails and discover the simplicity and quality of a hanging system that will meet all your expectations. Trust our expertise and enjoy a hassle-free hanging experience and impeccable visual rendering.
Main characteristics of the wall picture rail 25 kg
material: thin and strong steel;
thickness: 2mm;
height: 22mm;
width: 9mm;
lengths available: from 1 m to 4 m;
weight resistance carried: 25 kg;
rail weight: 0.5 kg.
100% steel picture rails
The picture rails from Maison Boyer are distinguished by their entirely steel composition, which makes them unique on the market. This characteristic guarantees sturdiness and durability far superior to aluminum picture rails. By opting for our rails in a steel finish, you benefit from unequaled solidity.
Adjustable hanging system
Our wall rails are equipped with an adjustable hanging system for optimal flexibility. You have the ability to adjust the height of your tables to your specific preferences and needs. Treat yourself to a custom hanging solution with our versatile and adjustable wall hangings.
More than 200 colors available
In order to offer you a perfect harmony with your decor, we offer a wide choice of more than 200 colors for our picture rails. Thanks to our Epoxy painting line integrated into our workshops, we are able to powder coat our picture rails, rails and hanging rods according to your preferences, and this, in record time. Epoxy paint guarantees a rendering and finish of exceptional quality. In addition, it ensures a remarkable longevity, thus preserving the aesthetics of your picture rails for an extended period. Take advantage of this opportunity to personalize your picture rails and integrate them harmoniously into your environment.
Quick and easy installation
Simplify the installation of your wall picture rails with Maison Boyer's practical and quick hanging system. Consisting of a wall rail, a steel hanging rod and a hook, this proven system is widely used in exhibition galleries and museums. From now on, you can also enjoy it at home, as an individual. Installing our wall hangings is a breeze, allowing you to create your own display space in no time. Trust our reliable and practical hanging system to showcase your works of art with ease.
Discover our anti-theft systems
Our fully mechanical anti-theft security systems are an essential complement to electronic protection devices for paintings and works of art. Our anti-theft picture rails, operating independently, retain all the advantages of our wall picture rails with removable hooking. They offer a robust and reliable security solution. By using the butt, the rod and the anti-theft hook, you benefit from an additional blocking at three points, ensuring reinforced protection. Opt for our anti-theft system to guarantee the safety of your precious artistic creations.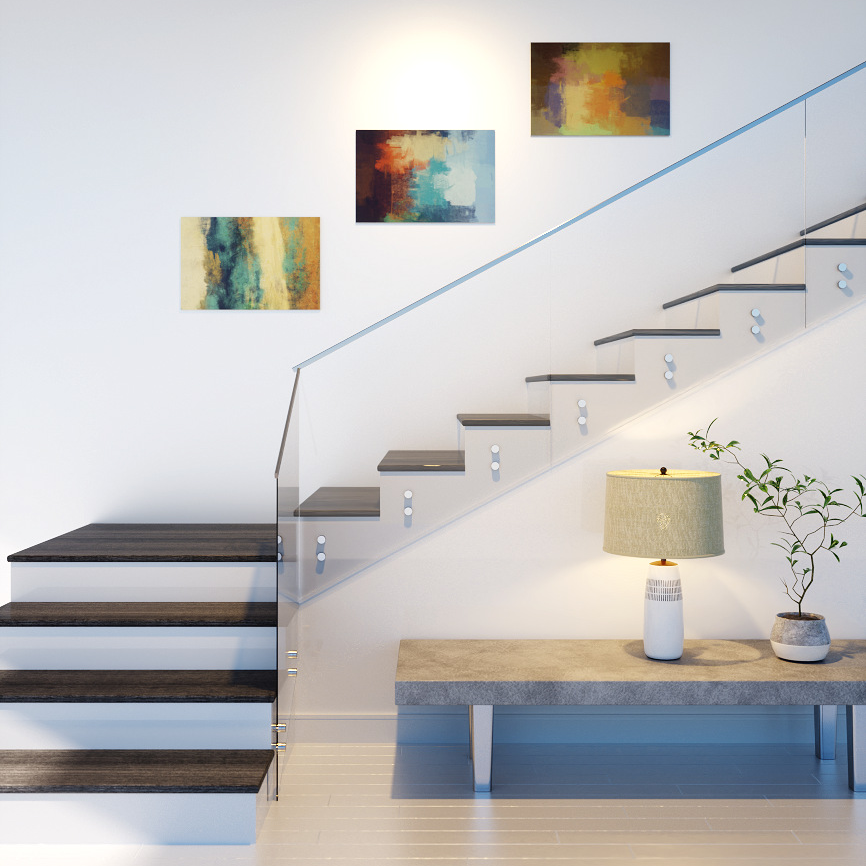 In regards to
Boyer House
Maison Boyer is the specialist in hanging systems for frames and paintings in France and abroad.

Created in 1879 , it manufactures picture rails in an artisanal way allowing the attachment of any type of support, ranging from a simple photograph to the heaviest works of art.